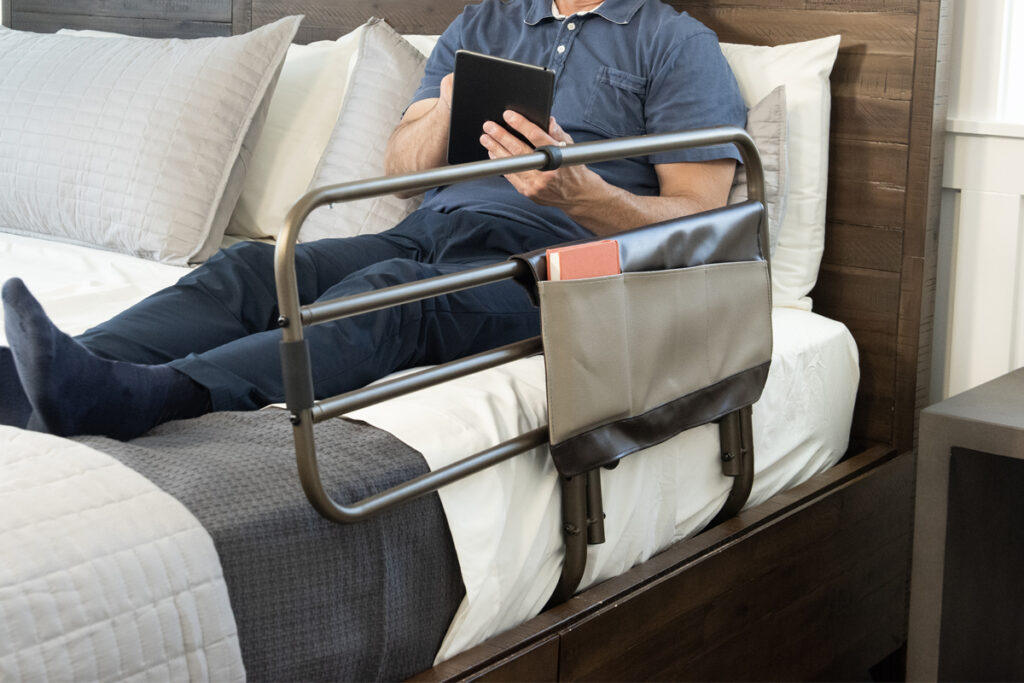 APPRECIATE THE
SIMPLE JOYS IN LIFE
A sweet grandchild, the satisfaction of a garden, the excitement of open calendars and tropical cruises-these are some of the benefits that come with retirement. You want to stay recharged for these adventures, and safe! So we've designed the Sleep Safe Bed Rail to give your the support you need when you need it.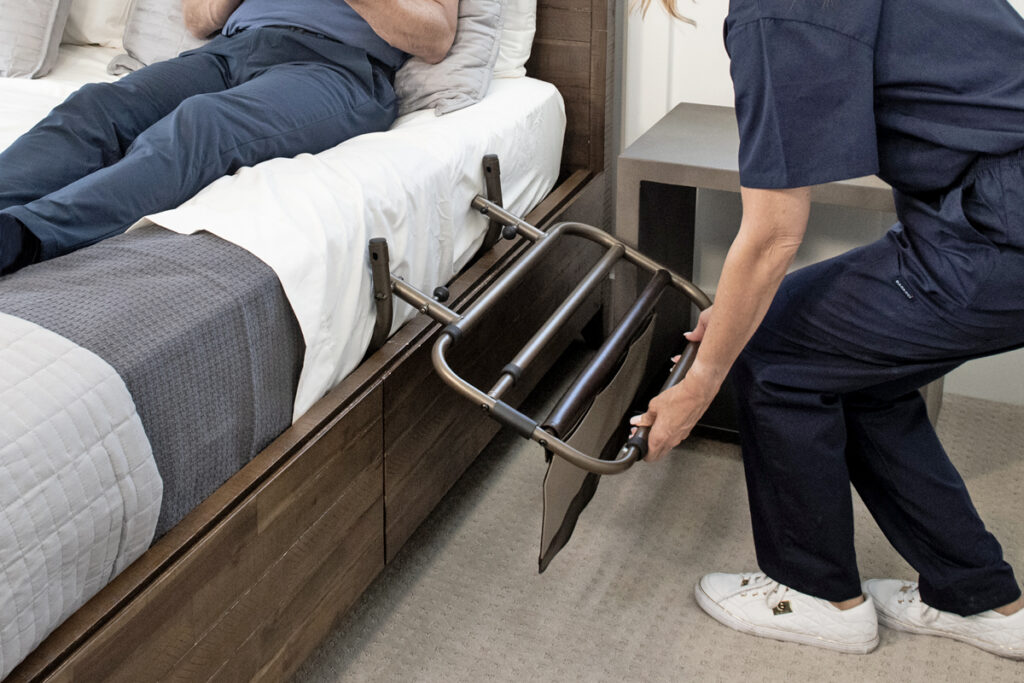 RAIL PIVOTS
The rail pivots 180˚ down and out of the way when not in use
DESIGNER ORGANIZER POUCH
Leather-like organizer pouch keeps handy items close by & doesn't spill when rail pivots down
purchase pouch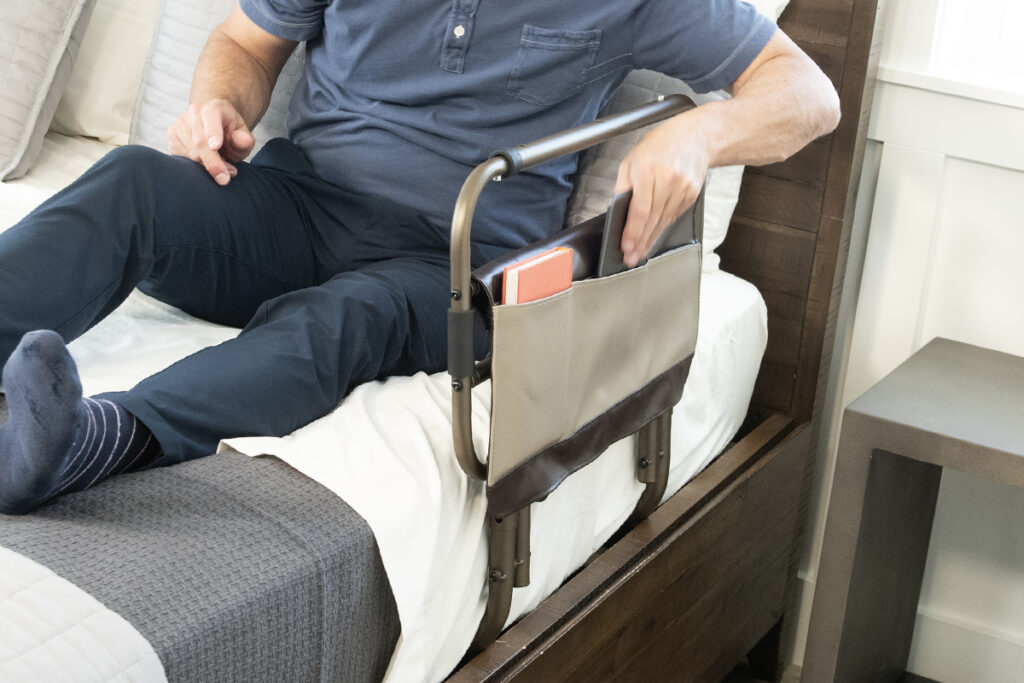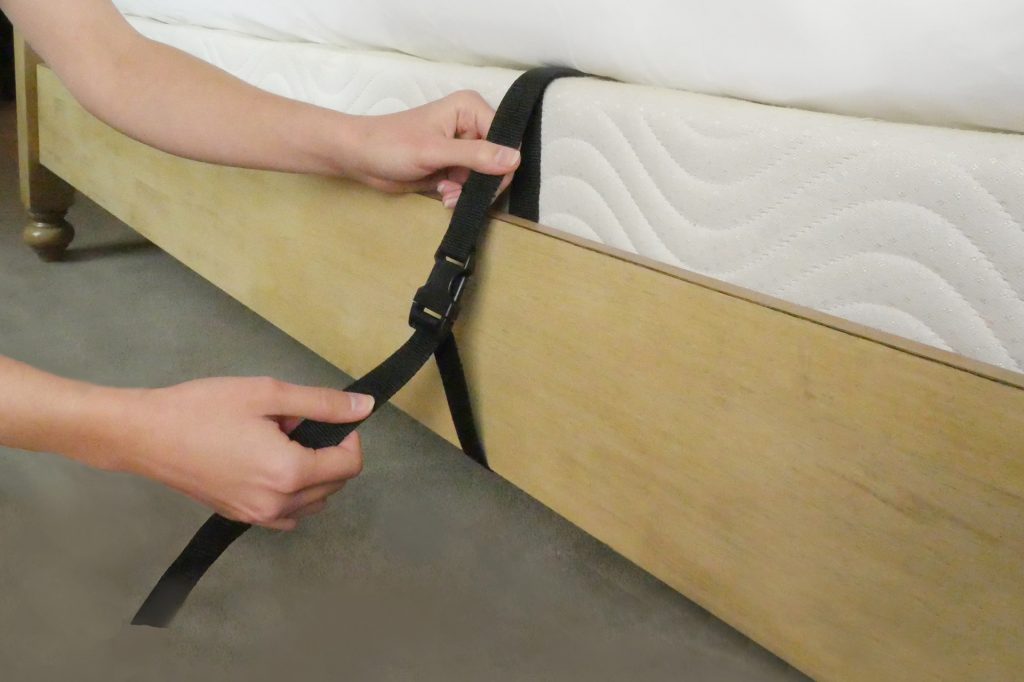 SAFETY STRAP
Secures to the bed frame with included safety strap
THERE IS A MUCH GREATER RISK OF ENTRAPMENT AND INJURY/DEATH WHEN USING BED RAILS WITH A SOFT MATTRESS! A soft mattress increases the risk that a person's head, arm, or leg could become entrapped between the mattress and a rail. Entrapment can cause injury or death.
To ensure it is safe to use this product, test your mattress by taking your fist and applying about 12lbs (5.4kg) of weight on the edge of the mattress. If the mattress is soft enough that you can compress the mattress by about 2in (51cm) when applying 12lbs (5.4kg) of weight, do not use this product without the Bed Rail Safety Guard. To learn more, visit signaturelife.com/extra-soft-mattress/.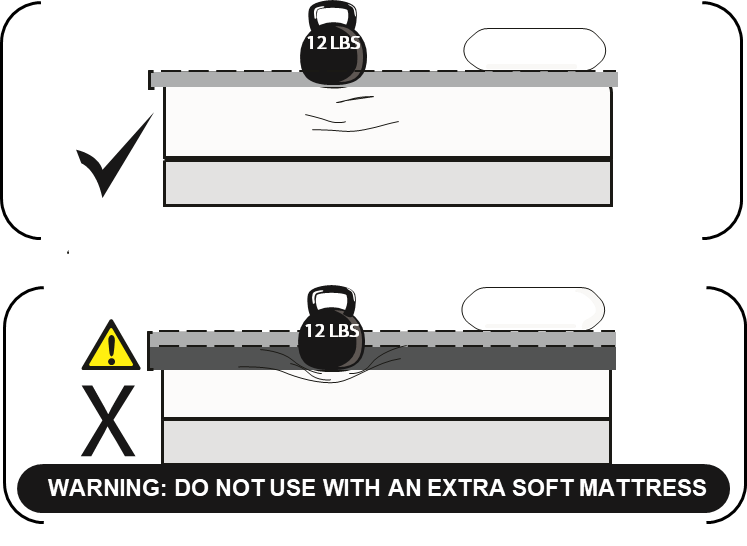 Limited Guarantee
Limited Lifetime Warranty does not include normal wear and tear on parts
More information