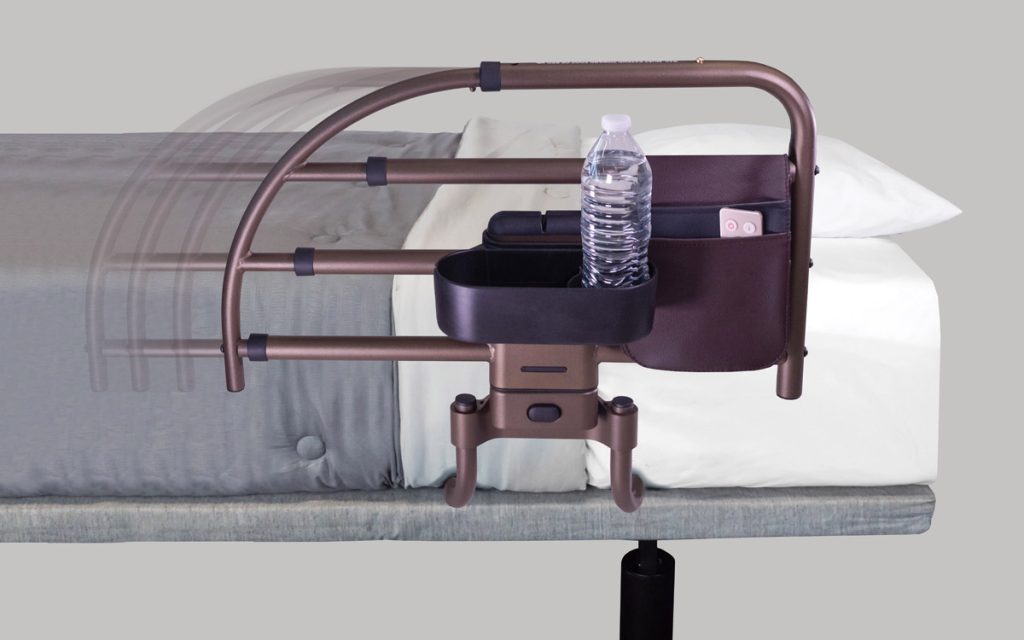 NEW!
FREEDOM CLICK EXTENDABLE BED RAIL
With an innovative design extendable in length from 23 to 30 inches, the Freedom Click Bed Handle is the premiere bed rail for fall prevention on regular and adjustable platform beds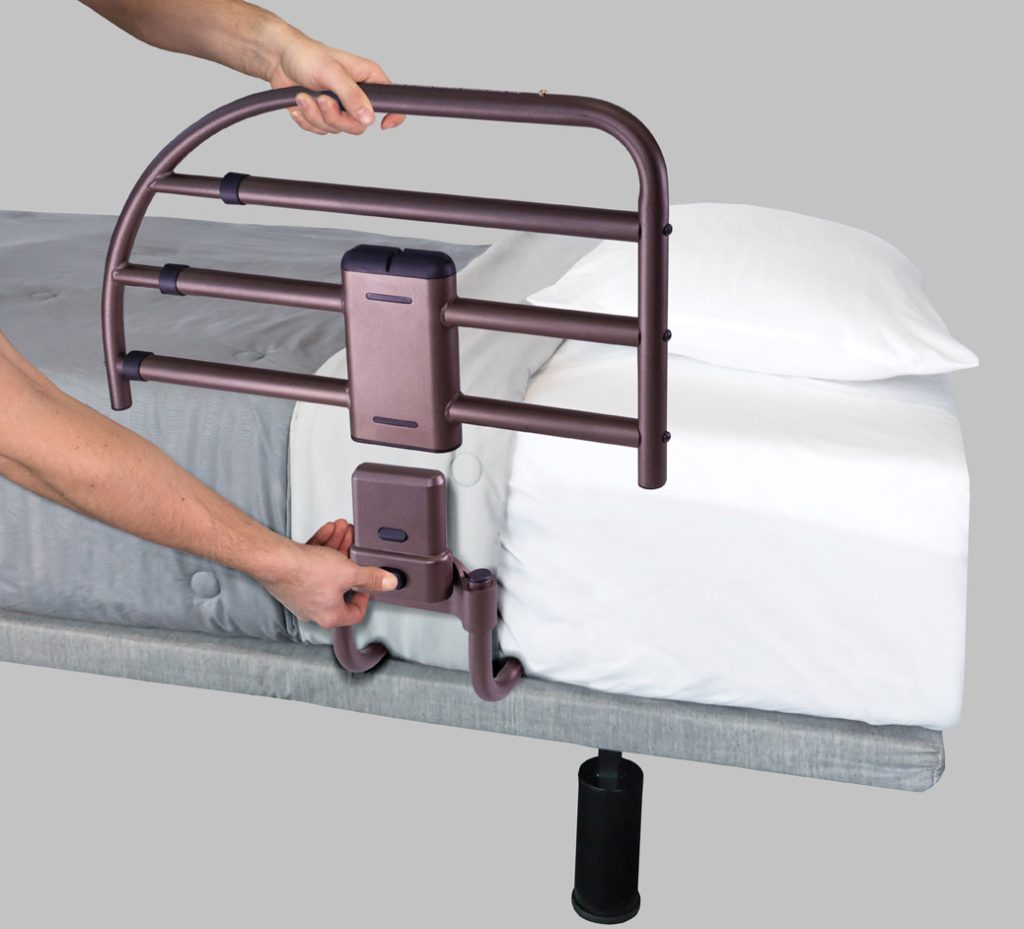 RELEASE BUTTON
Easy click button makes it simple to remove the handle from the base
cup holder & organizer
The leather-like organizer pouch and cup holder keep items close by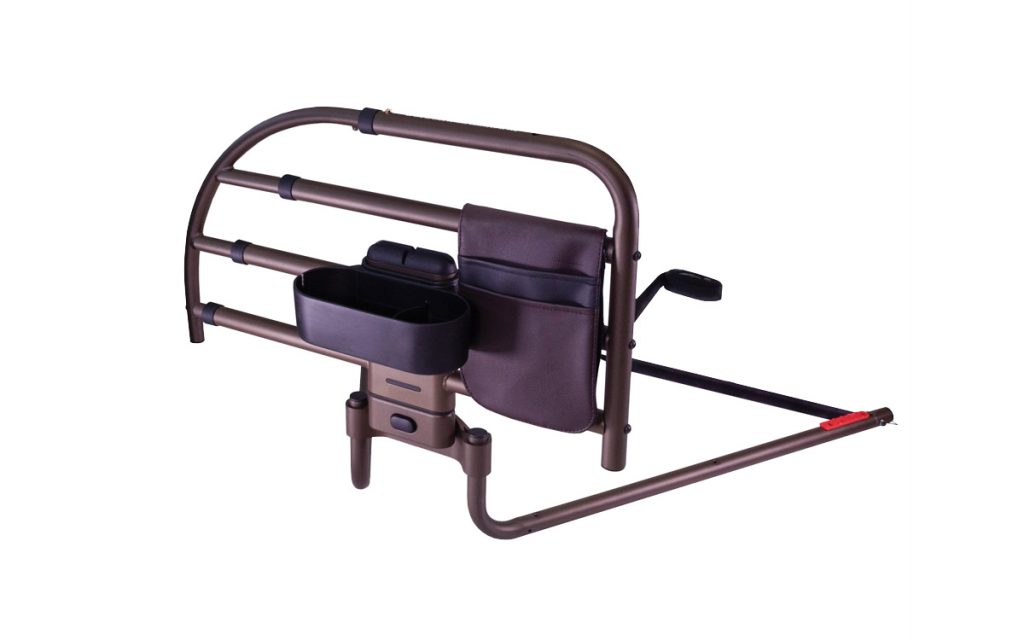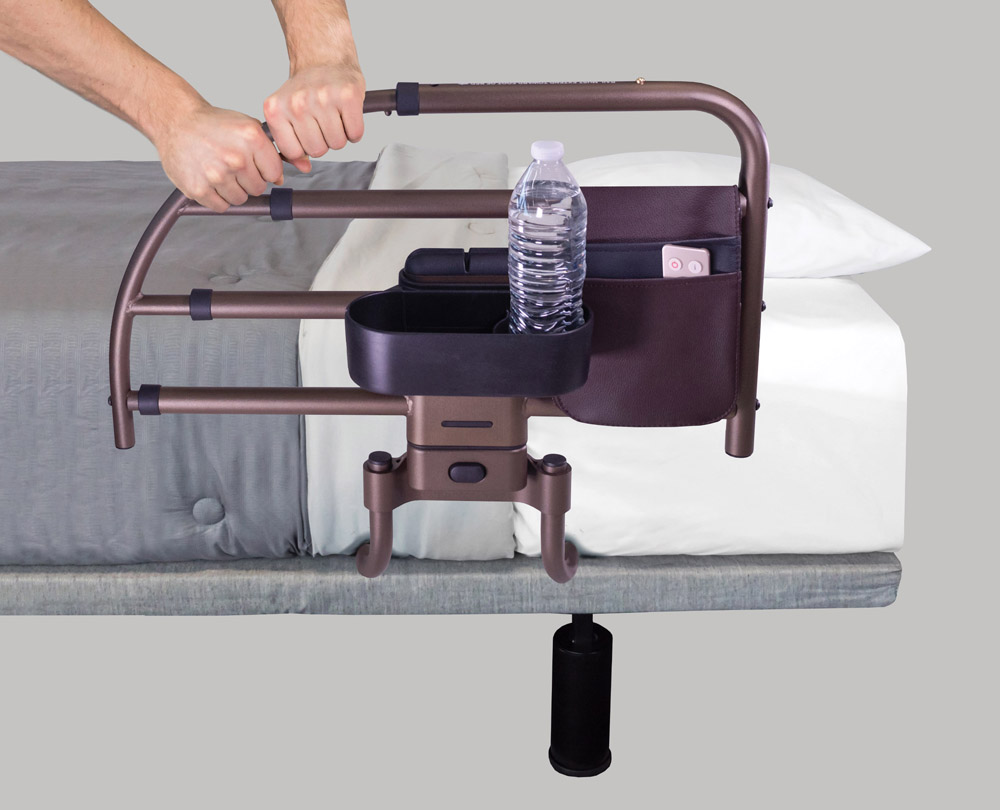 SAFETY SUPPORT
The bed rail supports up to 300 pounds to stand safely
THERE IS A MUCH GREATER RISK OF ENTRAPMENT AND INJURY/DEATH WHEN USING BED RAILS WITH A SOFT MATTRESS! A soft mattress increases the risk that a person's head, arm, or leg could become entrapped between the mattress and a rail. Entrapment can cause injury or death.
To ensure it is safe to use this product, test your mattress by taking your fist and applying about 12lbs (5.4kg) of weight on the edge of the mattress. If the mattress is soft enough that you can compress the mattress by about 2in (51cm) when applying 12lbs (5.4kg) of weight, do not use this product without the Bed Rail Safety Guard. To learn more, visit signaturelife.com/extra-soft-mattress/.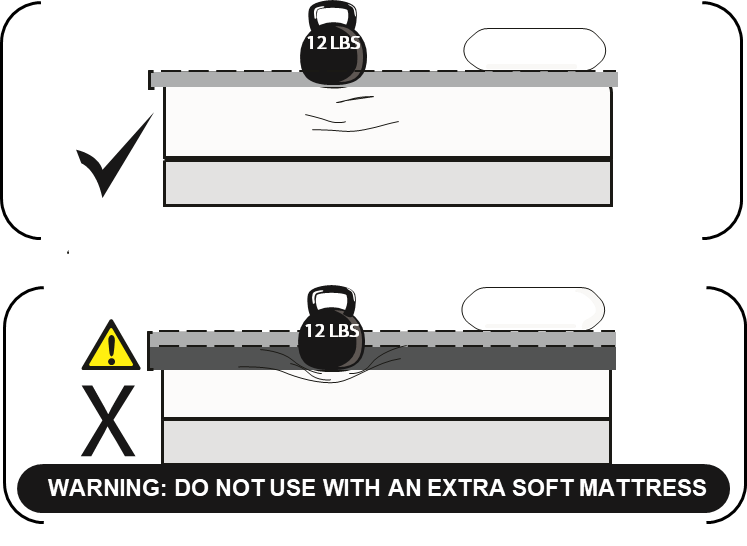 Limited Guarantee
Limited Lifetime Warranty does not include normal wear and tear on parts
More information